North York Pressure Washing Services
#1 Best Restaurant & Facilities Kitchen Exhaust Cleaning Company
We apply NFPA #96 standards for Kitchen Exhaust System Cleaning
We provide a Health & Safety Certificate as per NFPA 96 standards along with before/after pictures when completed
We will provide our WSIB and Liability Insurance information before start of work
North York Pressure
Washing Services
Unlike conventional power washing, commercial pressure cleaning employs a unique blend of water and detergent to rapidly eliminate stubborn dirt from buildings and sidewalks through pressurized jets. The intense pressure of the cleaning solution penetrates deeply into concrete and brick while maintaining a clean and presentable finish to your building.
In North York, the weather can be unpredictable, with temperature shifts and heavy rains causing the accumulation of dirt, mud, and debris on the exterior of your business. Using pressure washing services helps to keep your property looking its best by removing built-up grime from brick walls and other hard surfaces.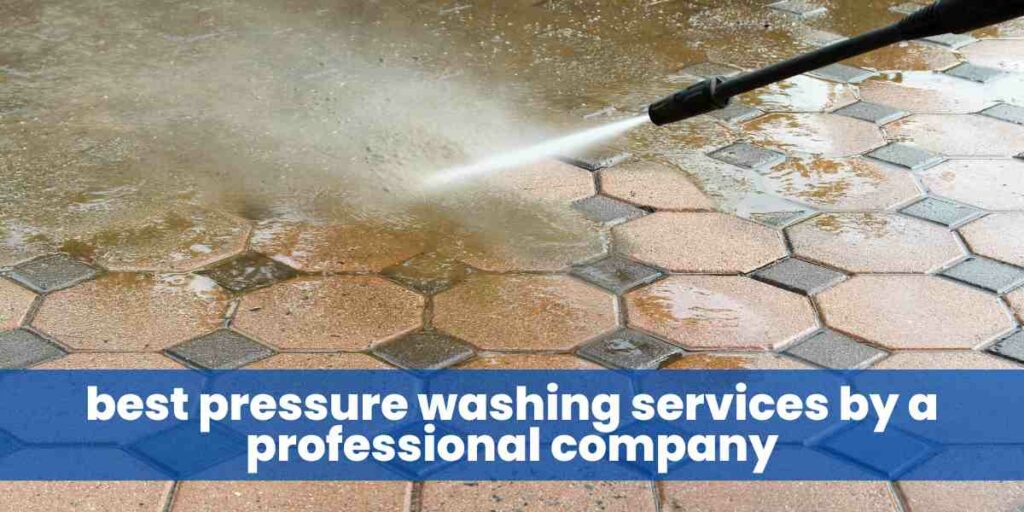 There's more to pressure washing than the power of the water rushing through the nozzle. Professional pressure washing experts must know how to use the correct amount of water and detergent for each surface and when and how to maneuver around delicate features like windows or landscaping safely.
The key to an effective pressure washing job is having the right equipment and knowing how to use it. But because you're focused on running a business establishment, you don't have to worry about having insurance, training, and certification. At North York Pressure Washing Services, we provide everything for you.
Our highly-skilled pressure washers use specialized equipment to ensure your premises are spotless without risking any harm or discoloration of windows, doors, and other surfaces. The job isn't merely about "all guns blazing" with the pressure washer; it's about using the right technique to achieve a perfect finish.
We'll maintain your property, so you focus on your business without worrying about cleanliness and appearance. Your building will always look its best, regardless of weather conditions or season. Reach out to us now for all your commercial pressure washing necessities in North York and the surrounding area. We can't wait to provide you with our services!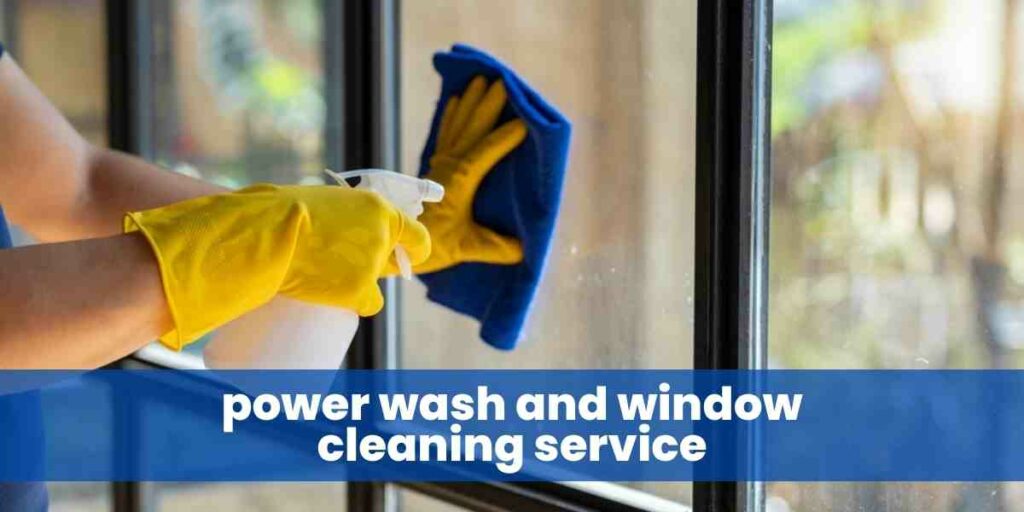 Industrial Pressure Washing
in North York, ON
Industrial pressure washing is an incomparable solution to power washing, eliminating multiple problems that could lead to a great deal of damage if left unattended. This effective cleaning in an industrial setting not only boosts the surface's overall look but also prevents long-term cosmetic problems and any other harm that may occur in its wake.
Consequently, pressure washing is an indispensable part of building maintenance and is generally recommended to be done monthly or bi-monthly. Regular pressure washing helps maintain your building's aesthetic value.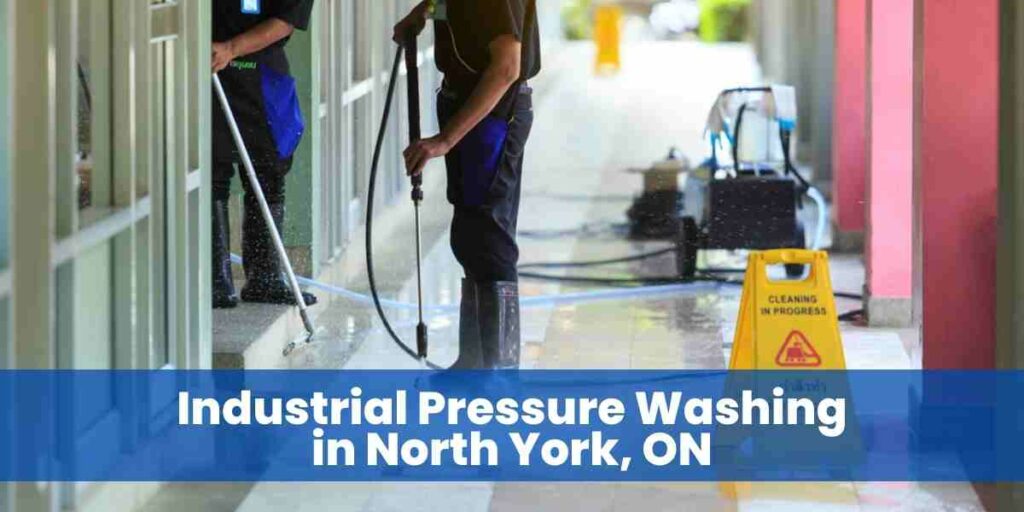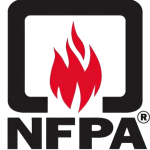 Our Fully Trained Service Technicians Follow The NFPA 96 (National Fire Protection Association) Standards for Hood & Kitchen Exhaust Cleaning.
Get Your Free Hood Cleaning Estimate Now!
We Have The World's Most Awesome Clients










Commercial Pressure Washing
in North York
We offer all types of North York, ON business establishments with a full-service commercial pressure washing consists of:
• ✅ Sidewalk and exterior building cleaning
• ✅ Cleaning of hard surfaces like concrete, brick, and stone
• ✅ Removal of graffiti, oil spills, and chewing gum from sidewalks
• ✅ Window cleaning to make your windows shine again
Our team uses only the most modern, advanced machines and cleaning solutions for each job to guarantee maximum safety and precision. Our pressure washers allow us to provide you with impeccable results.
Pressure Washing
North York, ON
At North York Pressure Washing Services, we are dedicated to your satisfaction and go above and beyond to ensure you get the best pressure washing solutions. Our experienced team is proficient in handling materials of all kinds – no matter their shape, size, or texture! We have the expertise required for any job, from concrete sidewalks to a multi-story building's exterior wall!
Standard Pressure
Washing Services
We follow a high-quality standard procedure for all our pressure washing services. Following a thorough assessment of the building's exterior, we'll determine if any advanced techniques must be used and what cleaning products should be employed. Our team will thoroughly wash away dirt, dust, and grime from all surfaces, utilizing the most effective methods.
Pressure Washing Sidewalks in North York
You don't pay attention to your sidewalk, but your business' foot traffic does. Sidewalks take the brunt of visitors, staff, and clients' steps day-in and day-out. Keeping sidewalks clean with pressure washing services from North York Pressure Washing Services is essential. We perform all pressure washing services while keeping in mind the safety of your property and clients.
Pressure Washing Drive-Thru's
in North York, ON
A sparkling exterior is essential for creating the right impression on customers, especially at drive-thrus. Pressure washing will help eliminate all the dirt, grit and another residue that can build up over time on your business's outside surfaces. Ensure you make a great first impression by investing in pressure washing!
And did you know that regular power washing will help reduce slips and falls for your customers by removing slick materials from surfaces? This alone should be enough to schedule your North York pressure washing service today!
Pressure Washing
Loading Docks
in North York
Loading docks are an integral part of any business that requires the regular handling goods. Accumulated dirt, grease and grime from daily supplies can lead to hazardous conditions if not properly maintained.
Pressure washing loading docks regularly will keep them clean, safe and productive.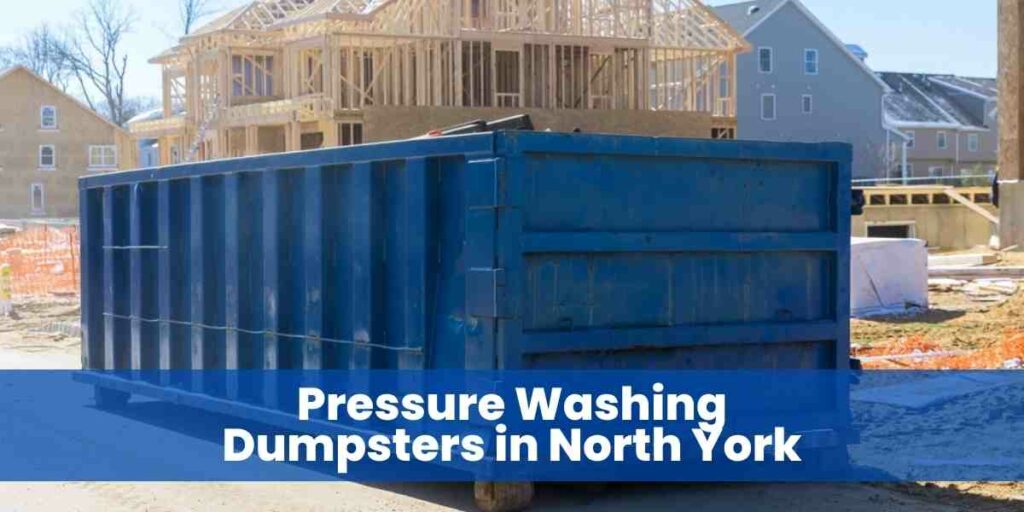 Pressure Washing Dumpsters in North York
As filthy and smelly as it may seem, pressure-washing dumpsters should be a part of your commercial maintenance routine. Dumpster areas are a breeding ground for bad stuff, which can easily spread to other parts of the premises.
Regularly wash away all the dirt, grime and filth using our professional North York pressure washing services!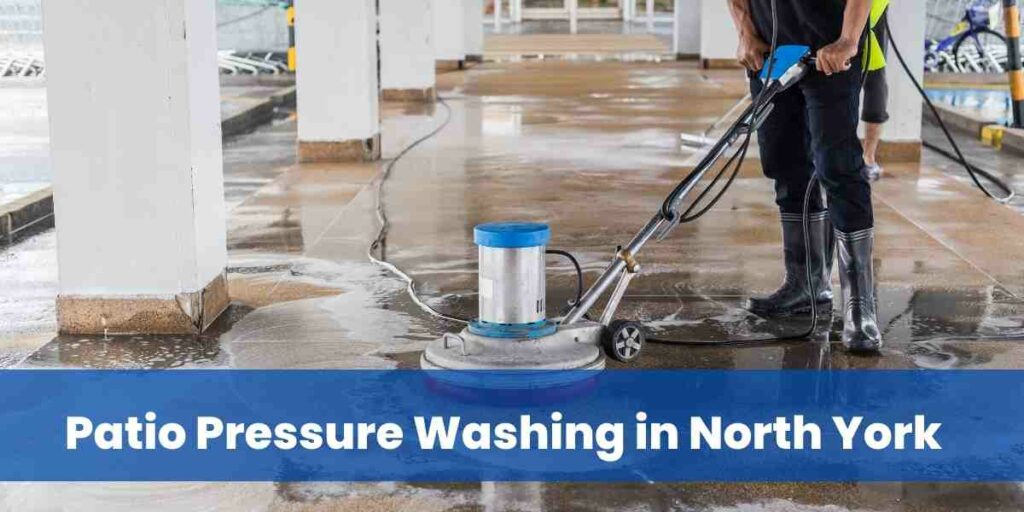 Patio Pressure Washing in North York
If your business has an outdoor patio, take advantage of our North York, ON pressure washing quality service to make it look more inviting and attractive. Pressure washing patios are an integral part of maintaining them by removing dirt, stains and any other grime that may have built up. As surprising as it may sound, these services also help maintain and preserve the paving stones.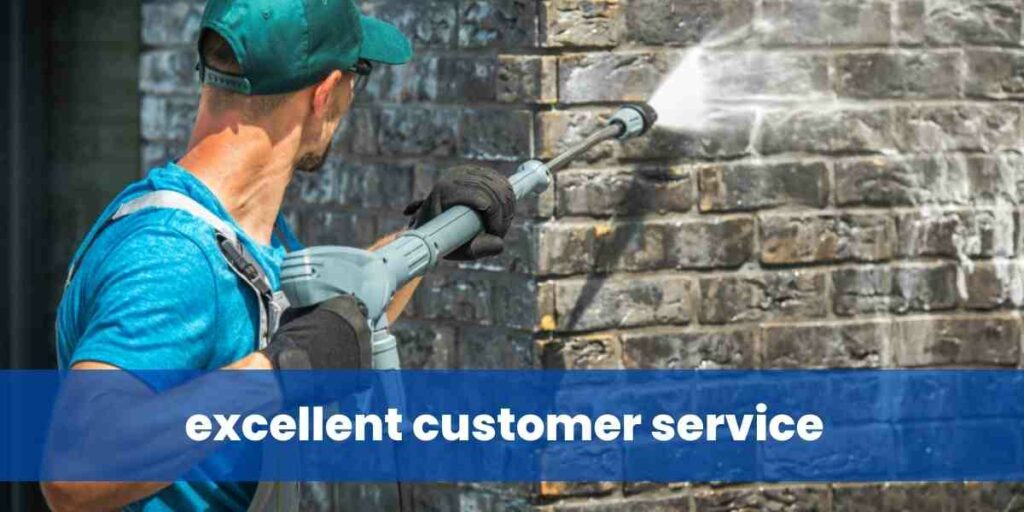 Power Washing North York Restaurant Hoods
One of the most crucial aspects of kitchen exhaust cleaning is pressure-washing your restaurant's hoods and duct works. The hood takes the brunt of all the grease and grime that accumulates in a kitchen. While it's easy to wipe off the surfaces of your kitchen equipment, the grease buildup in the hood area is harder to remove.
A handful of reasons justify the need for power washing your North York restaurant hood. Cleaning the hood reduces hazards such as fire-related accidents caused by grease build-up. Pressure washing also ensures that your kitchen is not a breeding ground for germs and bacteria.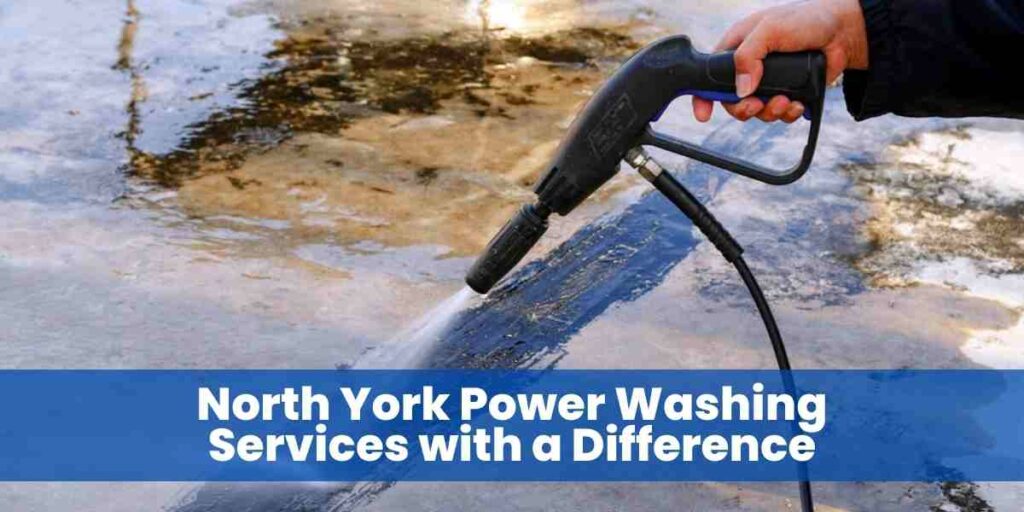 North York Power Washing Services with a Difference
North York Pressure Washing Services has a team of experienced professionals with the latest tools and years of experience with pressure washing. Our top-notch services provide superior results that guarantee customer satisfaction! As specialists in this industry, we will assess which service best suits you according to your requirements. Additionally, if any advanced methods need to be used or special cleaning products should be employed, our experts can provide you with informed advice on that too!
Our team will go the extra mile to leave your property sparkling and looking better than ever.
Frequently Asked Questions
How much does it cost to pressure wash a 2000 sq ft house?
To determine the accurate cost of pressure washing a 2000 sq ft home, factors like surface condition, property size, and additional services must be considered. Fortunately, North York Pressure Washing Services provide free estimates for customers; contact us for more information!
Can power washing damage my siding?
Power washing can potentially damage siding if done incorrectly. We use the right chemicals and techniques to guarantee superior results while avoiding potential damage. Unlike other contractors, we make it a point to protect your property and maintain its integrity.
How often should I get my sidewalk pressure washed?
You're supposed to pressure wash sidewalks at least once a year, as regular cleaning is essential for keeping them in top condition. North York Pressure Cleaning services can help you determine the ideal time and provide you with regular maintenance to keep your sidewalks looking their best!
What are some of the benefits of pressure washing?
Pressure washing helps improve curb appeal, remove debris, kill germs and bacteria, maintain the value of your property, prevent exterior damage to your building, as well as save you time and money in the long run.
How much should I charge per hour to pressure wash?
The pressure washing service costs vary from one location to another and from one job to the next. Contact North York Pressure Washing Services for a personalized quote for your project!
What is the best month to pressure wash a house?
The best time to pressure wash a house is in the late spring or summer. Avoid power washing during cold weather as it will take too long to evaporate and might lead to mould or mildew growth on your property.
What People Are Saying
See what our customers are saying about us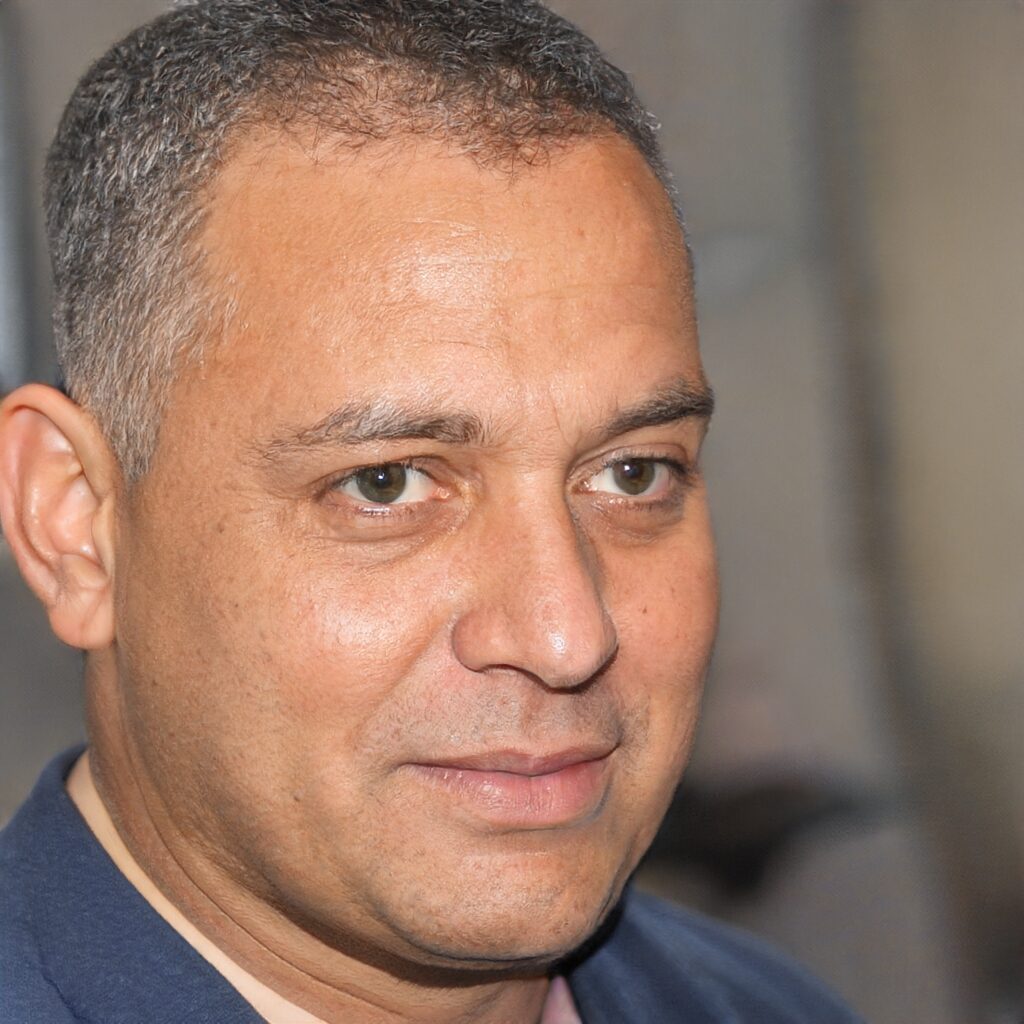 Fast, friendly and completed on time.
This company was really good to deal with. Gave us a written estimate, completed work in 4 hours and attention to details was amazing.
North York Hood Cleaning Areas Served
North York Hood Cleaning | North York, Ontario | M1R 1R1 | Telephone (647) 797-9137