Hood Cleaning Service In North York
#1 Best Restaurant & Facilities Kitchen Exhaust Cleaning Company
We apply NFPA #96 standards for Kitchen Exhaust System Cleaning
We provide a Health & Safety Certificate as per NFPA 96 standards along with before/after pictures when completed
We will provide our WSIB and Liability Insurance information before start of work
Hood Cleaning Service
In North York
Hoods need regular cleaning, no matter their location. Hood cleaning regulations apply anywhere food is cooked and reheated, meaning establishments other than restaurants must schedule hood cleaning services to ensure safety from grease and fire-starting build-up.
Some North York, Ontario businesses must commit to regular cleanings to prevent issues. Here are some of the most common establishments needing commercial hood cleaning services:
Restaurants: Whether it's a fast-food joint, diner, or upscale dining experience, restaurants require regular hood cleaning services. Kitchen staff should check the hood for grease build-up and call professional cleaners to ensure all safety standards are met.

Convenience Stores: The kitchen area of convenience stores must be regularly cleaned and maintained. The hood, in particular, should be checked for grease build-up and addressed as soon as possible.

Cafeterias: Schools, corporate cafeterias, and other food service establishments should schedule regular hood cleaning services to prevent potential fire hazards.
Hoods must be kept clean to avoid hazards from grease build-up. North York businesses can contact a professional hood cleaning service for help with their maintenance needs. Cleaners will inspect the hood, remove the accumulated grease, and ensure all safety standards are met. They can also suggest preventive measures to keep the hood in top condition.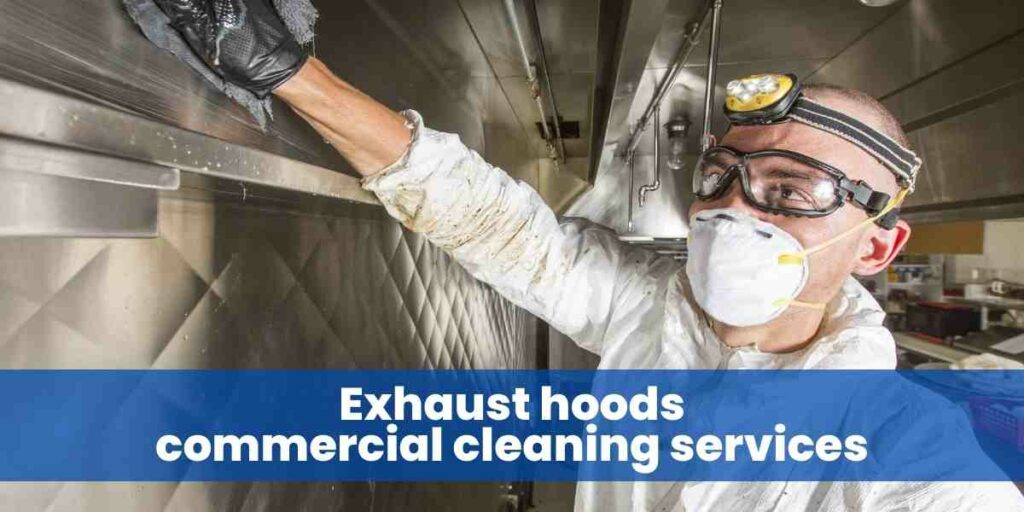 Commercial Hood
Cleaning Services
To prevent kitchen hood fires, it is essential to keep your kitchen ventilation system free of greasy buildup. A fire could easily ignite if grease, flame, or intense heat are introduced together. This makes cleaning the exhaust regularly necessary to protect yourself and your property from danger! Professional cleaning is necessary to ensure your kitchen's hoods, ducts, and exhaust fans remain unblocked and in top condition.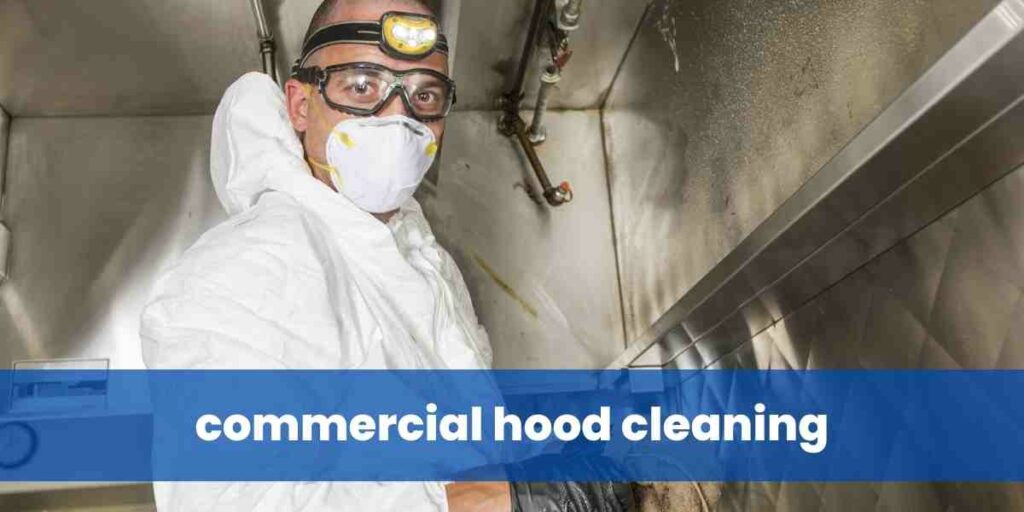 We do exhaust cleaning in commercial kitchens the right way. If some company tells you that your exhaust system needs to be cleaned every month, we recommend you look for another company. We would never rip our clients off by encouraging them to clean their exhaust systems more often than needed. Regular cleaning is necessary, but too frequent of a cleaning schedule can cause inadvertent damage and increase the fire risk.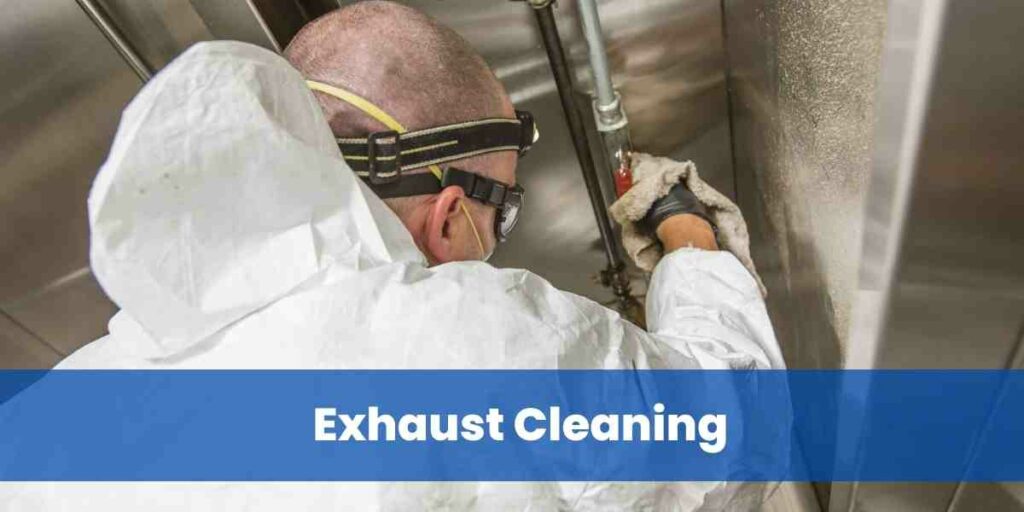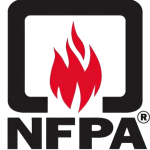 Our Fully Trained Service Technicians Follow The NFPA 96 (National Fire Protection Association) Standards for Hood & Kitchen Exhaust Cleaning.
Get Your Free Hood Cleaning Estimate Now!
We Have The World's Most Awesome Clients










North York
Restaurant Hood Cleaning
Full-service restaurant hood cleaning companies offer a completely different approach. We ensure that all hoods, ducts, and exhaust fans are cleaned and inspected based on NFPA 96 standards. This includes using specialized tools to clean every part of your systems, such as baffles in the hoods and grease filters. You don't get this cleaning from conventional janitorial services.
Commercial Hood Cleaning for North York Restaurants
The idea of having a commercial kitchen hood cleaned by a professional is brought by the need to comply with relevant health and safety rules. Professional commercial kitchen hood cleaning companies provide immediate, reliable, and efficient services that protect your business from potential fire hazards. For example, we have to follow NFPA 96 standards, which include using specialized tools and techniques to clean your hood system. Likewise, there's a need to follow a certain frequency of cleaning, depending on the type of kitchen hood system.
The hood is the focal point of your restaurant's ventilation system. It is where grease, smoke, steam, and odours are collected from your cooking area. Over time, these elements accumulate on the walls of the hood, ducts, and exhaust fans. This buildup can be dangerous if left untreated as it increases your kitchen's fire risk. To reduce this risk and maintain a safe environment for your staff and customers, seek help from the nearest hood cleaning service. Working with a hood cleaning crew near you makes perfect sense, as they can provide a swift and efficient service!
Hood Cleaning Service
Near Me
Food service establishments, i.e., restaurants, cafeterias, and food trucks in North York, should look for a hood cleaning service near them. Professional cleaners must be there to inspect and clean the kitchen hood system regularly. They can help you prevent fire hazards by keeping the system free of grease build-up. Furthermore, they can suggest preventive measures to keep the hood in top condition. It makes no sense to go for a company that's a city or two away when you can find a hood cleaning service that offers the same quality. North York residents should use local hood cleaning companies to keep their establishments safe and properly maintained.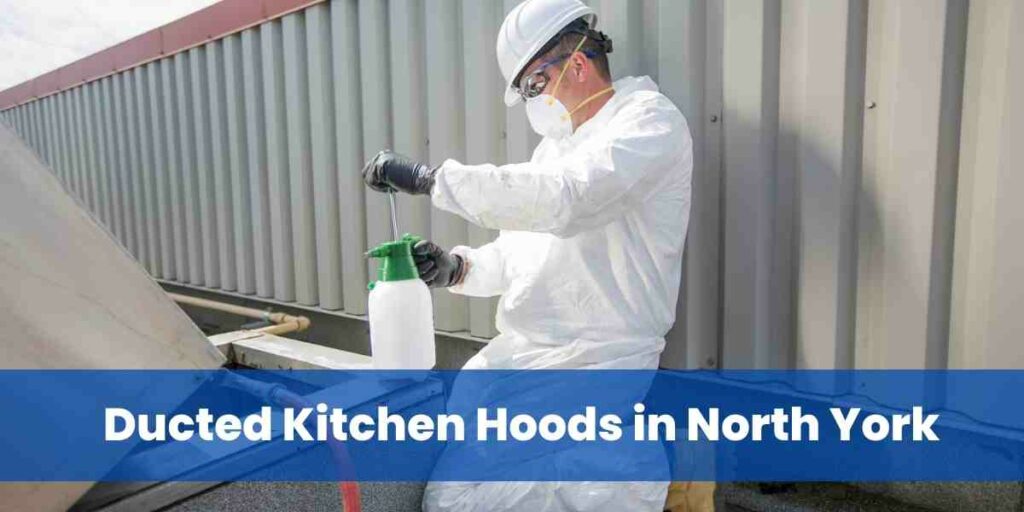 Ducted Kitchen Hoods in North York
Ducted kitchen hoods are the preferred choice for many commercial kitchens due to their cost-effectiveness and ease of installation. They are typically made from stainless steel and, if properly maintained, can provide reliable performance for years. To ensure the safety and efficiency of your kitchen hoods in North York, it is imperative that you hire a professional hood cleaning company to inspect and clean them based on NFPA 96 standards.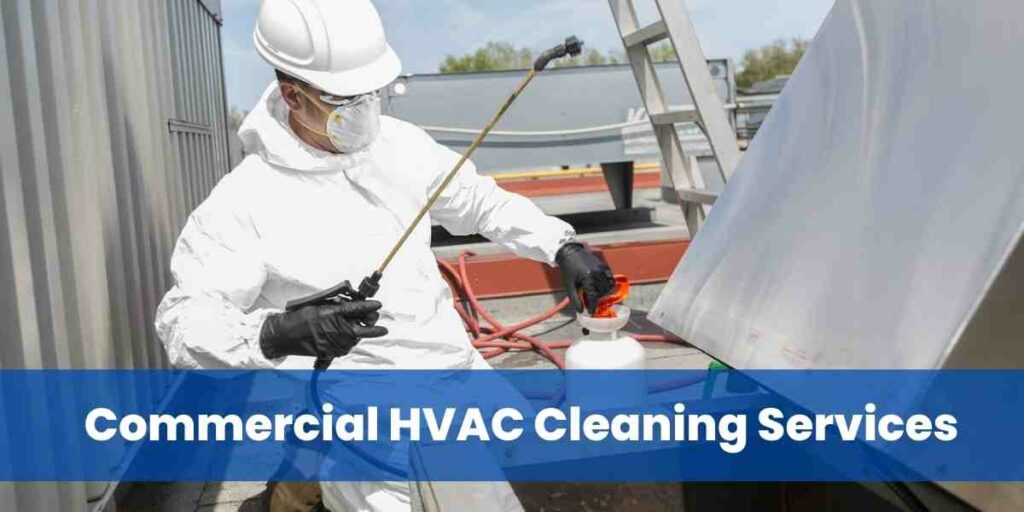 Commercial HVAC Cleaning Services
We also offer our clientele a wide range of HVAC cleaning services. We use powerful vacuums and other specialized tools to clean every part of your systems, such as baffles in the hoods and grease filters.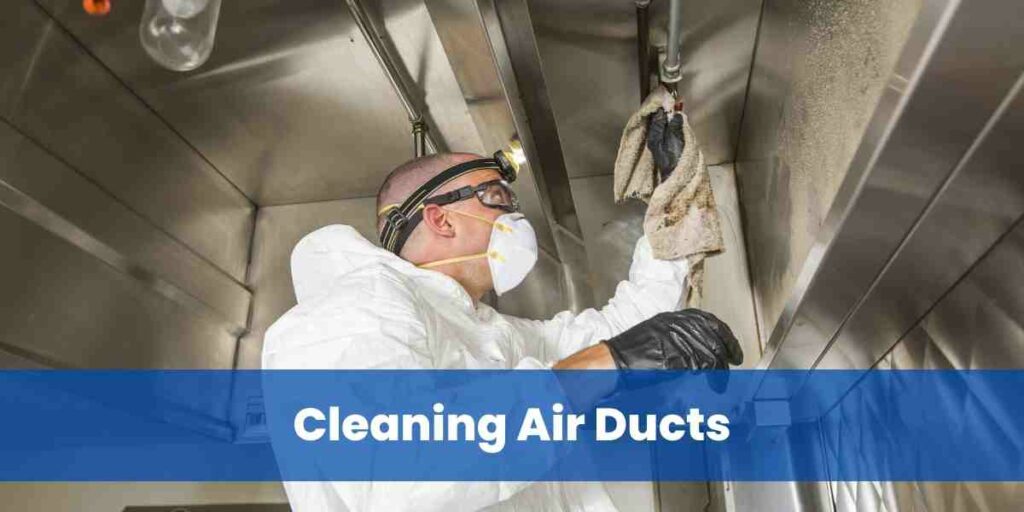 Restaurant Cleaning Services
Restaurant cleaning is no cakewalk. Our team prides itself on performing the same level of detail and quality in each cleaning area. We use a multi-step process to clean, sanitize, and deodorize your restaurant. Plus, all our staff are trained in food safety practices which help you achieve the highest hygiene standards.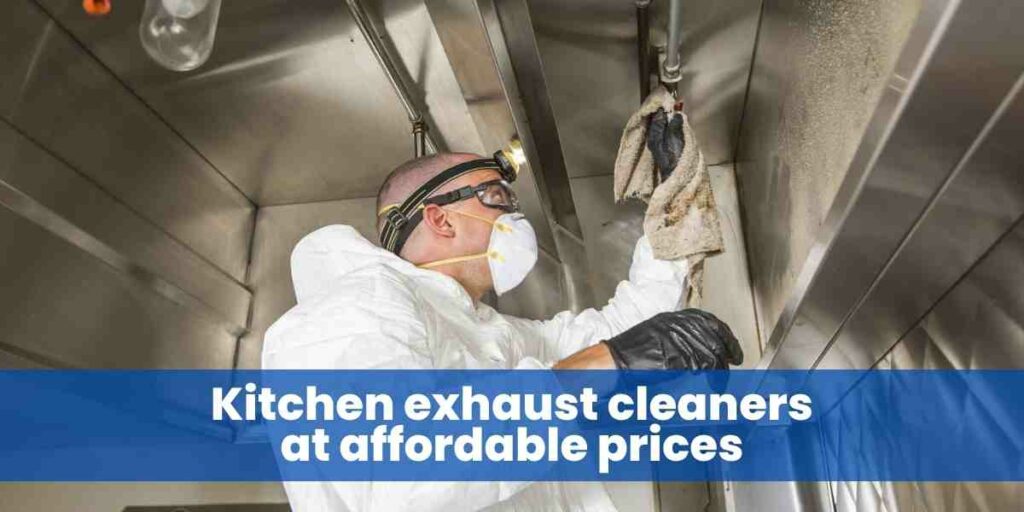 Kitchen exhaust cleaners at affordable prices
We deliver hood cleaning services at highly competitive prices. The ultimate goal is to provide our patrons with the best value for their budgets. Our reliance on sustainable practices, quality materials, and superior expertise allows us to deliver unparalleled services without overcharging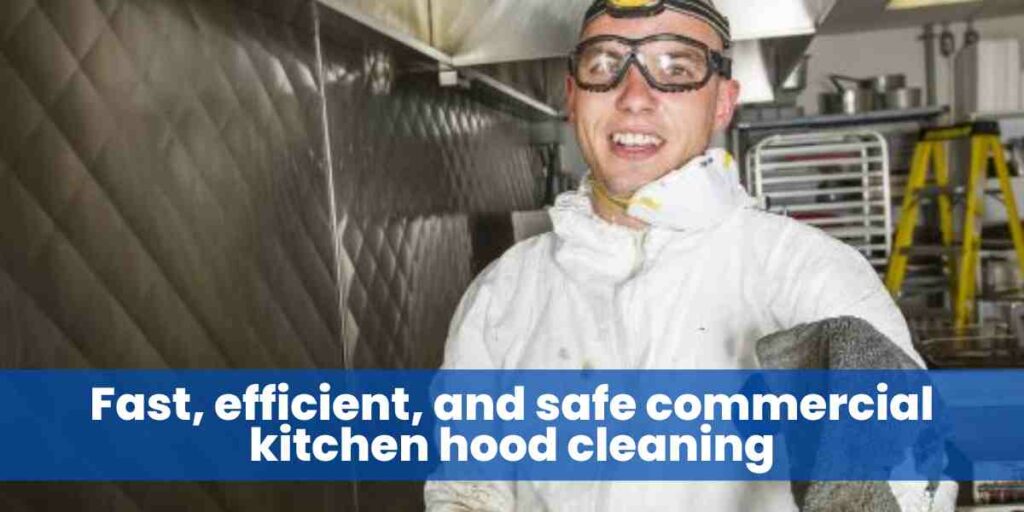 Fast, efficient, and safe commercial kitchen hood cleaning
We make it our mission to provide the most cost-effective and simple vent hood cleaning service in all of North York! We go through multiple steps during each process to guarantee that we offer the best quality. Rest assured, knowing you are receiving unparalleled customer support with reliability at its core so that your vent hood is clean.
Why do restaurants
choose us?
Our services throughout North York and beyond are well known. Our professionals' skill and expertise, our commitment to safety, and the fact that we use only quality materials have earned us a reputation that leaves customers satisfied every time they choose us.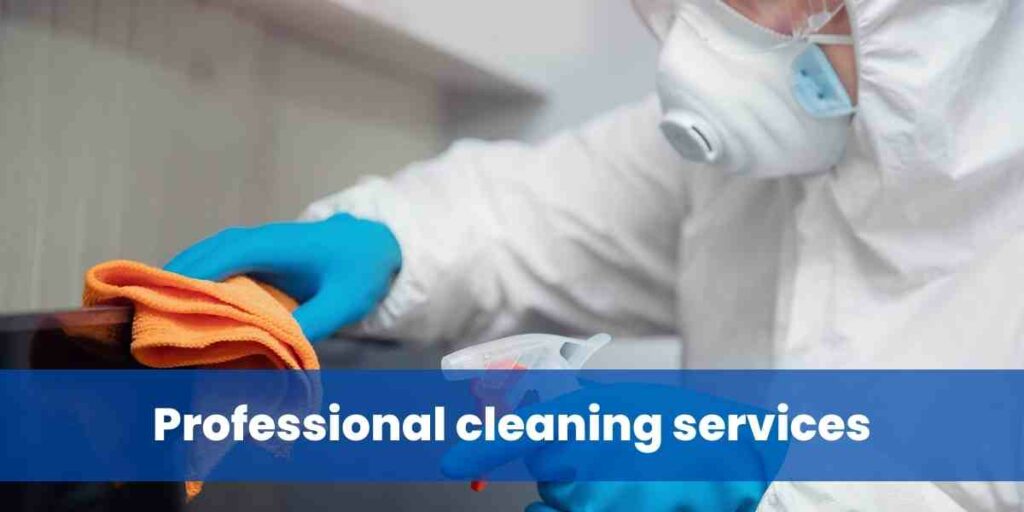 Professional cleaning services
In restaurants, commercial kitchen hoods are a potentially hazardous location. Under the vents, grease, smoke, and filth build, fostering the growth of germs. This accumulation cannot be removed without the assistance of expert cleaning firms, such as Pickering Hood Cleaning. Our professionals are specially educated to clean the ventilation systems in your house. Please call us immediately for an inexpensive charge to safeguard the security of your kitchen.
Frequently Asked Questions
How much does it cost to clean kitchen hood?
If your food service establishment is based in North York, the cost to clean the hood will depend on the kitchen's size, the number of fans and filters that need cleaning, and whether you require extra services. Call us for your free written estimate.
How often should hood vents be cleaned?
A hood vent in a commercial kitchen that's open daily should be cleaned every three to six months or when it is deemed necessary by a professional.
How long does it take to clean a hood system?
It depends on the size of the kitchen and the number of components that need to be cleaned. Generally, it takes about 3-4 hours for an average-sized kitchen.
How often should the hood filters over the fryers be cleaned?
Hood filters designed to capture grease from fryers ought to be cleaned at least once a month. If your business produces heavy amounts of smoke or grease, it should be cleaned more regularly.
What People Are Saying
See what our customers are saying about us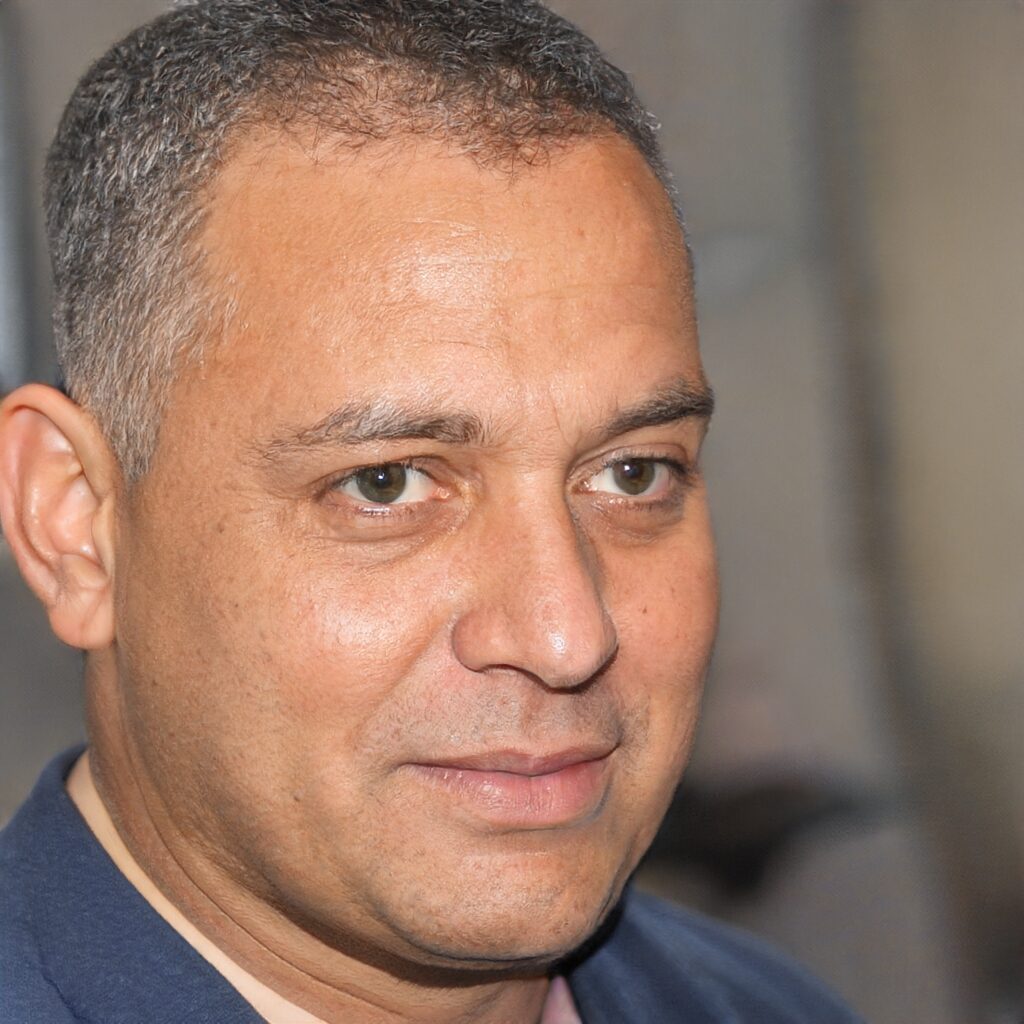 Fast, friendly and completed on time.
This company was really good to deal with. Gave us a written estimate, completed work in 4 hours and attention to details was amazing.
North York Hood Cleaning Areas Served
North York Hood Cleaning | North York, Ontario | M1R 1R1 | Telephone (647) 797-9137