North York Kitchen Exhaust Cleaning
#1 Best Restaurant & Facilities Kitchen Exhaust Cleaning Company
We apply NFPA #96 standards for Kitchen Exhaust System Cleaning
We provide a Health & Safety Certificate as per NFPA 96 standards along with before/after pictures when completed
We will provide our WSIB and Liability Insurance information before start of work
North York Kitchen Exhaust Cleaning
In commercial kitchens, kitchen exhaust cleaning is necessary to remove hardened grease from ducts, hoods, fans, and vents. These surfaces can become extremely hazardous due to dangerous build-up without regular maintenance and careful inspection. To ensure the safety of your staff and customers alike, it's essential to eliminate this potentially business-threatening issue with professional exhaust cleaning services today!
While the kitchen exhaust cleaning industry remains largely unregulated, we adhere to the National Fire Prevention Association Standard 96 regulations for controlling ventilation and protecting commercial cooking operations.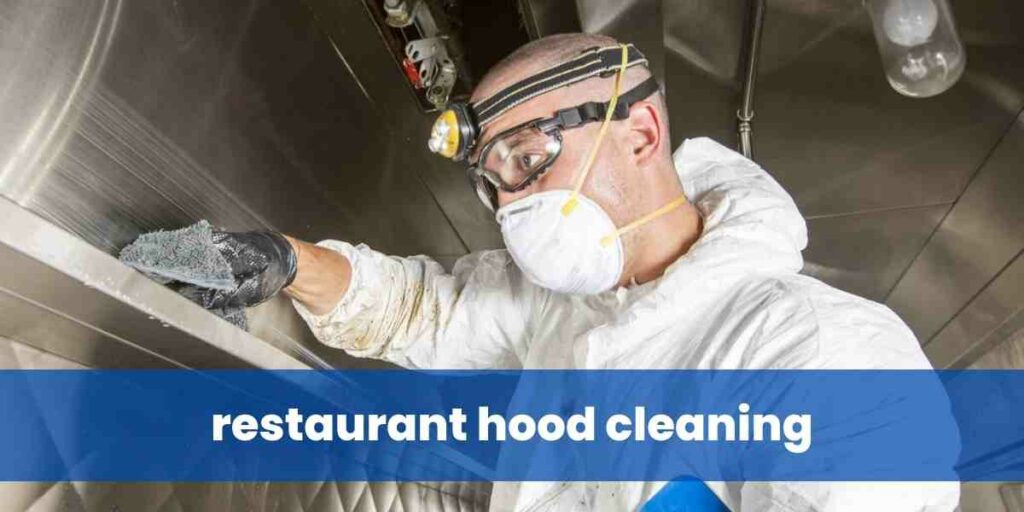 Commercial Hood Cleaning Services
North York Kitchen Exhaust Cleaning delivers the industry's most detailed hood cleaning comprised of the following methodologies:
• ✅ Grease reservoir removal and cleaning
• ✅ Hood interior and exterior cleaning
• ✅ Fan blade cleaning
• ✅ Metal filter exchange
• ✅ Grease trap maintenance
• ✅ Duct work inspection and clean-up
Note: All exhaust system components are sanitized with a unique disinfectant solution.
Professional Cleaning Services
Our qualified technicians are proud to offer the following services:
• ✅ Kitchen exhaust system cleaning
• ✅ Ventilation system inspection
• ✅ Commercial kitchen HVAC maintenance
• ✅ Fire suppression system maintenance and testing 
• ✅ Air duct cleaning and repair services.
We deliver superior customer service, efficient and effective maintenance, and overall satisfaction.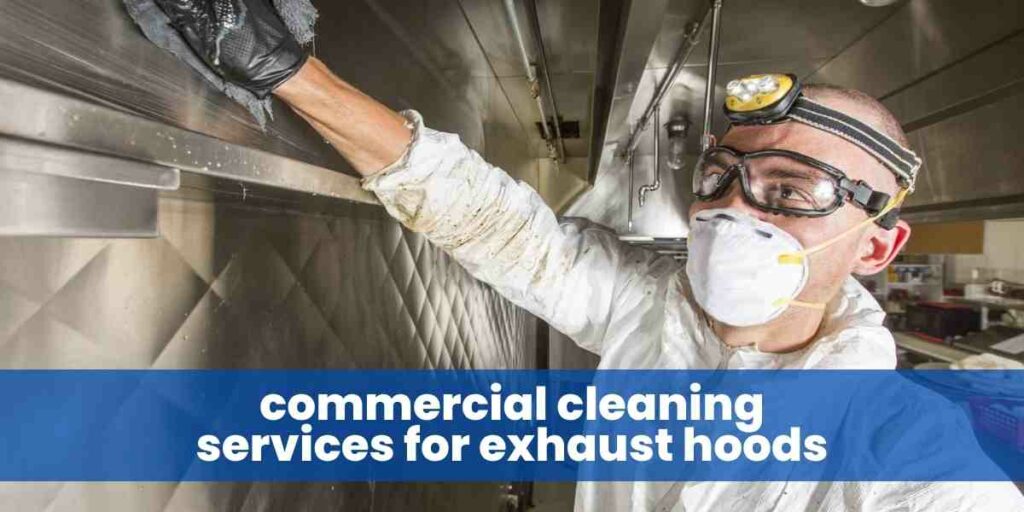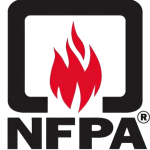 Our Fully Trained Service Technicians Follow The NFPA 96 (National Fire Protection Association) Standards for Hood & Kitchen Exhaust Cleaning.
Get Your Free Hood Cleaning Estimate Now!
We Have The World's Most Awesome Clients










Why you need to get your kitchen hood cleaned?
Getting your kitchen hood cleaned is essential for the safety of your staff and customers. Grease residue can become incredibly dangerous, particularly with other flammable materials like paper or plastic. You risk fire hazards and potential business closure without regular exhaust system maintenance.
Exhaust Hood Cleaning
in North York
North York Kitchen Exhaust Cleaning is the top commercial kitchen hood cleaning provider in North York and the nearby area. We proudly offer our services to restaurants, schools, hospitals and other food service enterprises in the Greater Toronto Area. With years of experience and a pledge to customer satisfaction, we guarantee you'll be fully satisfied with the results!
We do hood cleaning like no other – highlighted by our honest, upfront pricing and exceptional customer service. Contact us for more information about our kitchen exhaust cleaning services!
Kitchen Exhaust Cleaning Companies in North York
Ensuring a secure and safe workspace for its employees is the top priority of any business. If not maintained and routinely cleaned, vaporized grease accumulates in the exhaust hood, amassing excessive grease, smoke particles, food scraps and dust. This accumulation creates a hazardous environment that is both unhygienic as well as dangerous to occupy.
The value of working with a trustworthy kitchen exhaust cleaning company in North York, ON, can't be underestimated. A professional crew recognizes the need for kitchen exhaust cleaning and can provide a comprehensive detailing service, from fan blades to ducts.
Kitchen Exhaust
Fan Cleaning
Exhaust fans in a commercial kitchen undergo so much abuse that they eventually break down. Kitchen exhaust fan cleaning is essential for the health of your entire kitchen setup and should be done regularly to maintain safe and hygienic operating conditions. The fans must work efficiently, and dust and grease build-up can act as clogs that impede their effectiveness.
Kitchen Exhaust
Hood Cleaning
Kitchen exhaust hood cleaning is an important component of any commercial kitchen maintenance plan. Grease and other debris can build up quickly on the interior surfaces, leading to a dangerous accumulation of combustible particles. Regular professional cleaning services help you stay safe, meet local health regulations, and ensure proper ventilation in your kitchen environment.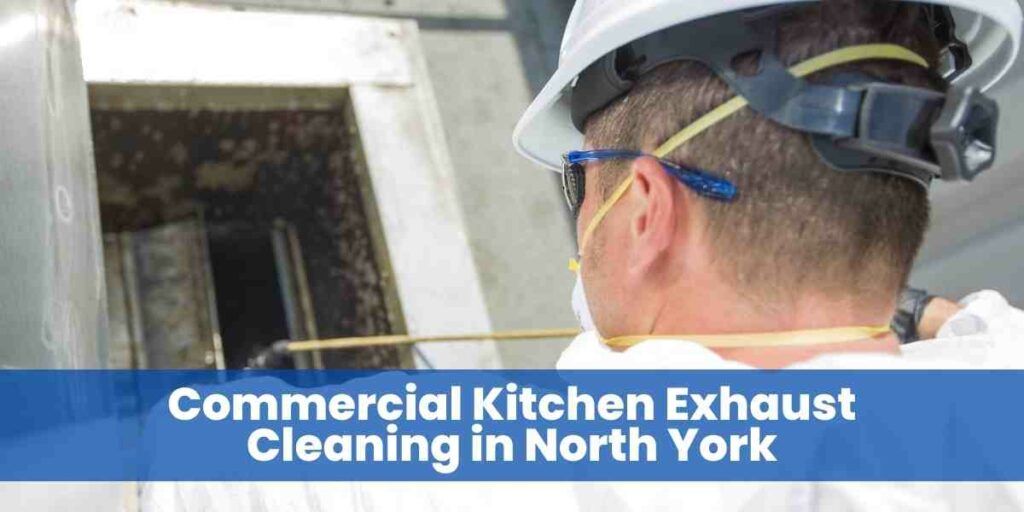 Commercial Kitchen Exhaust Cleaning in North York
At North York Kitchen Exhaust Cleaning, the goal is to help a business that serves food to stay in compliance with fire and health codes. Our knowledgeable team works with commercial kitchens of all sizes to provide comprehensive cleaning services. We're versatile enough to handle any size job and strive to ensure every kitchen is safe and up to code.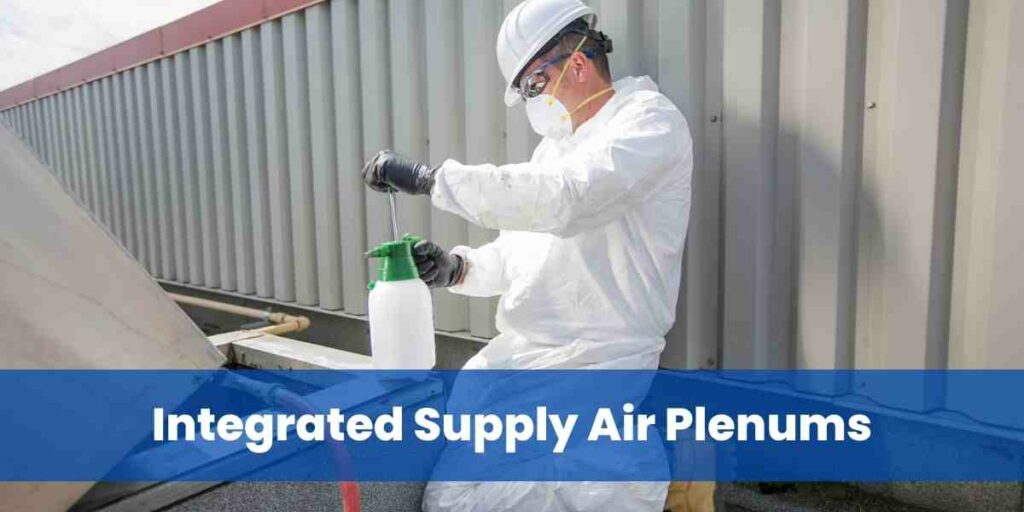 Integrated Supply Air Plenums
Kitchen ducts and supply air plenums are designed to provide the perfect balance of fresh, filtered air in your kitchen. Not only does this circulate warm temperatures generated from cooking surfaces, but it also helps prevent unpleasant smells associated with food preparation – giving you a pleasant environment for all culinary activity! With regular cleaning services, grease and dirt accumulation can be minimized for improved overall satisfaction.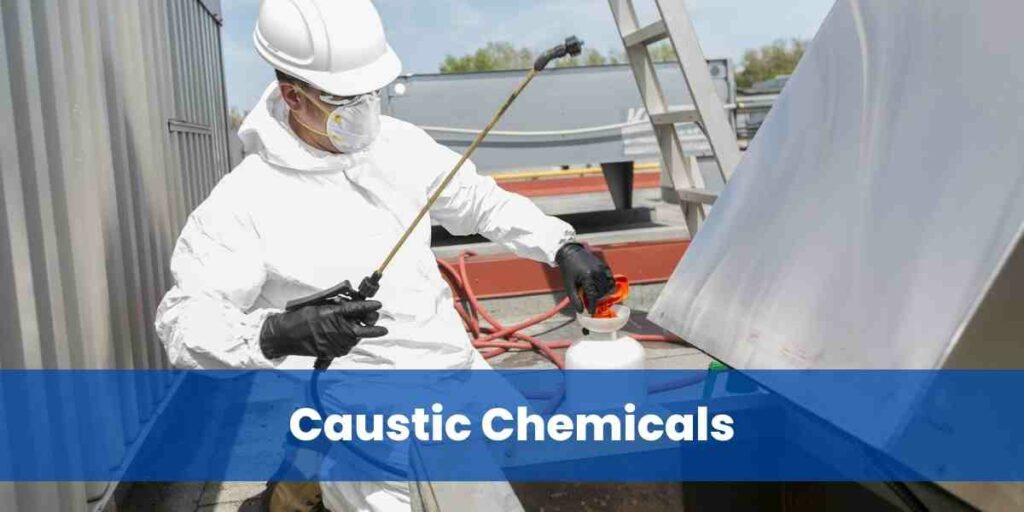 Although caustic chemicals are proven to be an effective cleaning method for kitchen exhaust systems, they can also pose risks to the environment and human health. To ensure your safety and to keep your commercial kitchen clean and presentable at all times, North York Kitchen Exhaust Cleaning only works with natural cleaning compounds that are both safe and eco-friendly.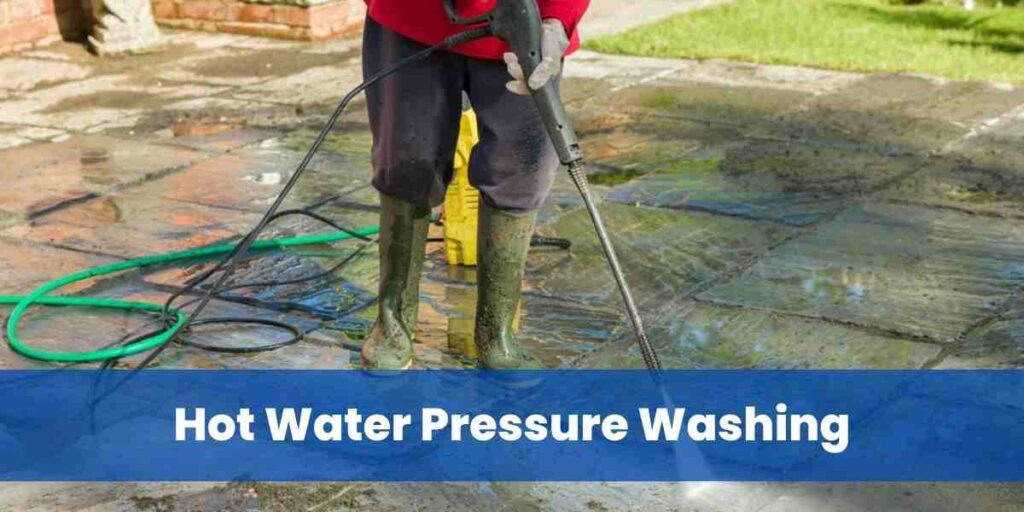 Hot Water Pressure Washing
Hot water pressure washing is ideal for the most thorough and long-lasting clean of kitchen exhaust systems. Not only does it easily eliminate dirt, grime, and other debris from every single surface, but its cleaning power also prevents grease build-up in the future!
At North York Kitchen Exhaust Cleaning, we believe in going the extra mile and providing our clients exemplary service. We always give each job a once-over to ensure everything is up to code and meets local health regulations. And for added measure, all our services come backed by an exceptional customer satisfaction guarantee!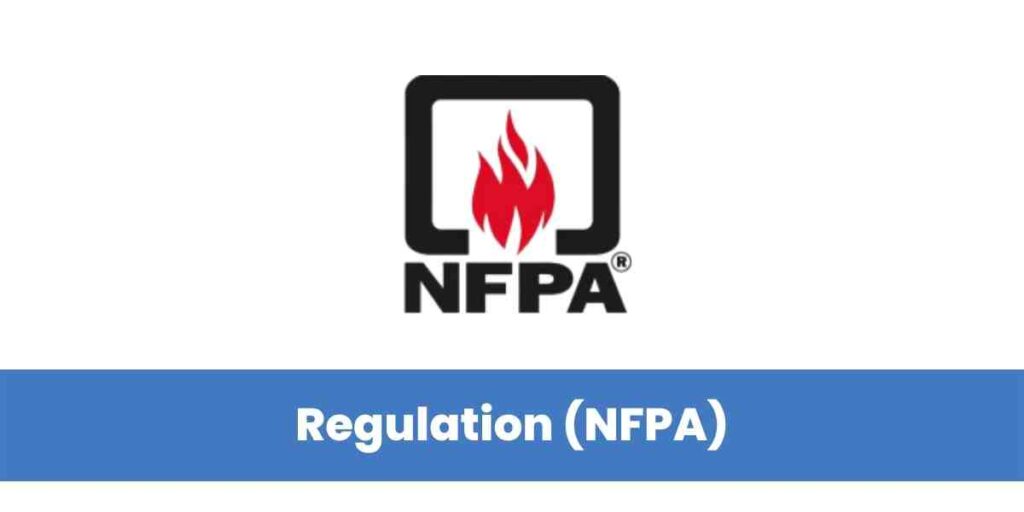 NFPA regulations are crucial for protecting kitchen safety, and our crew of experts is here to ensure that your commercial kitchen abides by these essential standards. Don't let outdated system maintenance slow you down—our knowledgeable staff will help keep your business on time and compliant with the necessary fire codes.
Frequently Asked Questions
How much does it cost to clean a kitchen exhaust?
The cost of cleaning a kitchen exhaust in a commercial kitchen varies from one job to the next. Factors like size, access points and other details all play a role in determining the final cost.
How often should kitchen exhaust be cleaned?
The only way to accurately answer this question is to consult a professional kitchen exhaust cleaning service. They can assess the condition of your system and provide you with the recommended maintenance schedule for your business.
How do you clean commercial kitchen vents?
The vents on a commercial kitchen exhaust system require frequent cleaning and maintenance to prevent grease buildup and other contaminants. North York Kitchen Exhaust Cleaning provides complete cleaning services, including hot water pressure washing, natural cleaning compounds, and integrated supply air plenums.
What does a kitchen exhaust cleaner do?
A kitchen exhaust cleaner is responsible for cleaning and maintaining commercial kitchen exhaust systems. This includes removing grease and other debris from the ducts, cleaning the vents, and ensuring that the system complies with local health regulations.
What People Are Saying
See what our customers are saying about us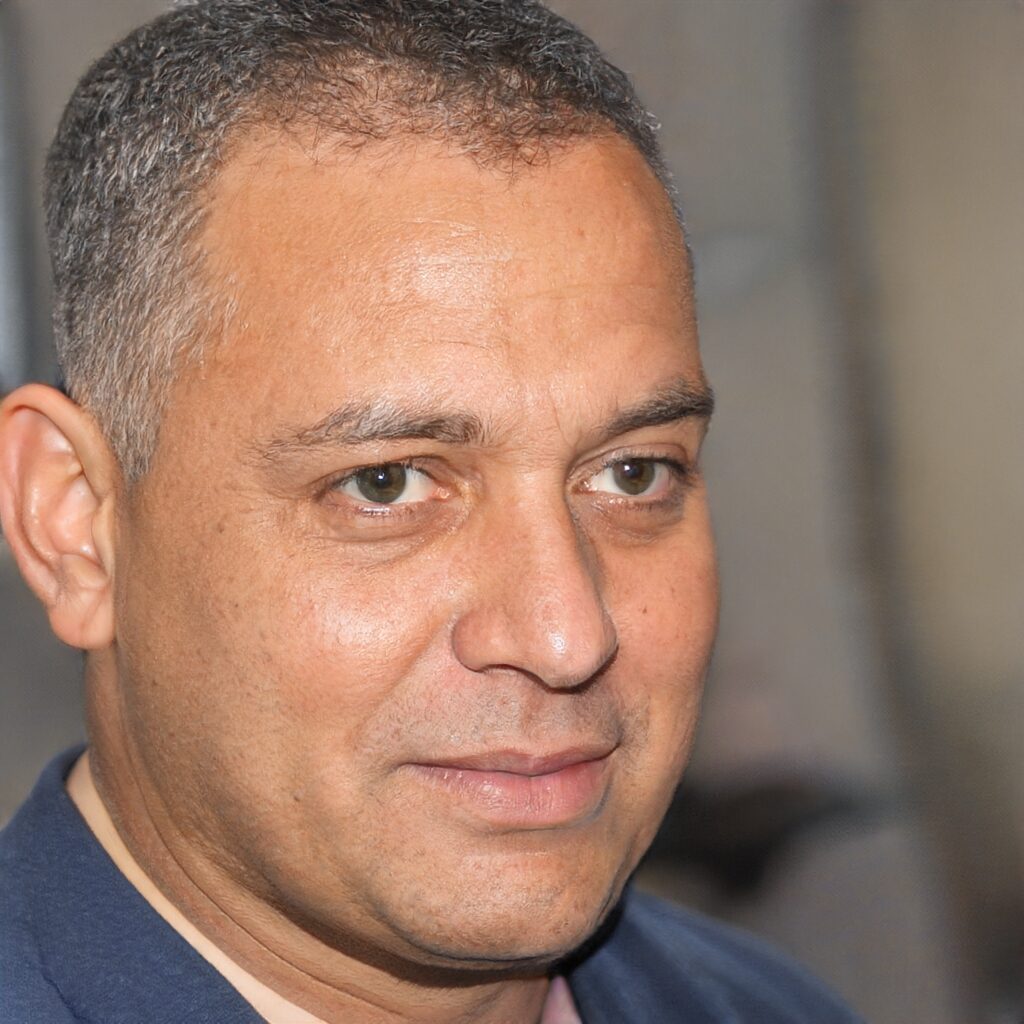 Fast, friendly and completed on time.
This company was really good to deal with. Gave us a written estimate, completed work in 4 hours and attention to details was amazing.
North York Hood Cleaning Areas Served
North York Hood Cleaning | North York, Ontario | M1R 1R1 | Telephone (647) 797-9137