#1 Best Restaurant & Facilities Kitchen Exhaust Cleaning Company
We apply NFPA #96 standards for Kitchen Exhaust System Cleaning
We provide a Health & Safety Certificate as per NFPA 96 standards along with before/after pictures when completed
We will provide our WSIB and Liability Insurance information before start of work
North York Hood Cleaning offers kitchen exhaust and hood cleaning services for all North York and surrounding area commercial restaurants and facilities. We specialize in deep cleaning of the entire exhaust system, including the hood, ducts, fans, filters, and exhaust vents.
Our team is highly trained and experienced in all aspects of hood cleaning, including proper techniques and safety protocols. We use only the highest quality cleaning products and equipment to ensure the best results.
We also offer regular maintenance and inspections to ensure that your kitchen exhaust system is in good working order. Contact us today for more information about our hood cleaning services.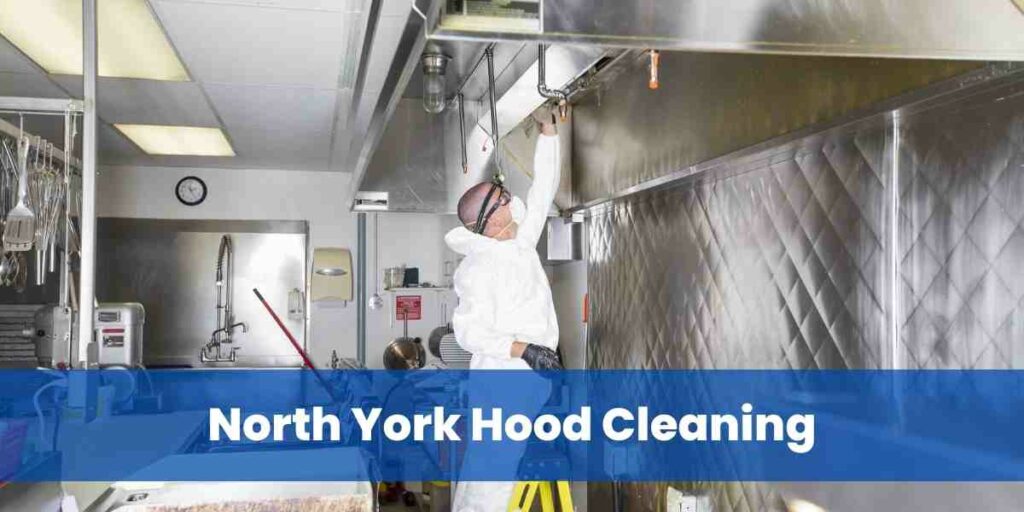 Commercial Exhaust
Cleaning Hood Vents
Dirt, oil, and grease thrive in your North York restaurant's kitchen exhaust. In the absence of regular maintenance, these components accumulate and might cause the system to malfunction.
North York Hood Cleaning shows you how professional exhaust cleaning is done. It's a job reserved for trained professionals familiar with the procedures and best practices.
Our hood vent cleaning services in North York are comprised of:
•
Cleaning of all hoods, ducts, fans, and vents
•
Removal of grease that easily produces in walls and ceilings surrounding the hood
•
We replace filters and other components as frequently as necessary.
•
We dispose of grease, dirt, and debris in a responsible manner
•
Rejuvenate your business to a pristine state by removing any remnants of mess
Guarantee your kitchen's safety and efficiency with a thorough hood cleaning from North York Hood Cleaning. Let us inspect, evaluate and clean your commercial kitchen exhaust system.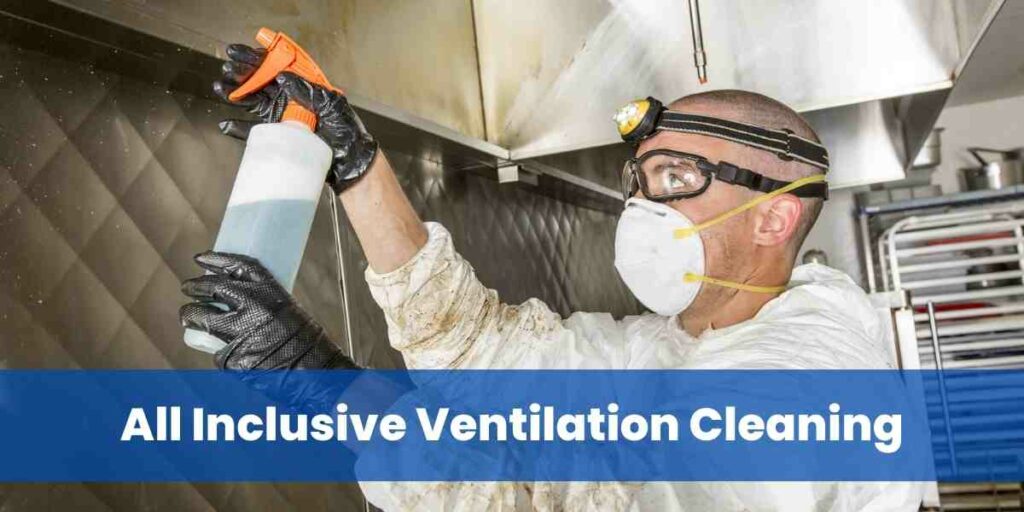 Your filters must be replaced if you notice these signs:
•
Grease and dirt build up on the filter surface
•
Poor kitchen exhaust performance
•
Discolouration or staining on surrounding walls and ceilings.
Let North York Hood Cleaning inspect, evaluate and replace your hood filters when necessary. We will find the most suitable type for your system! We are masters at cleaning hood filters for your restaurant or facility.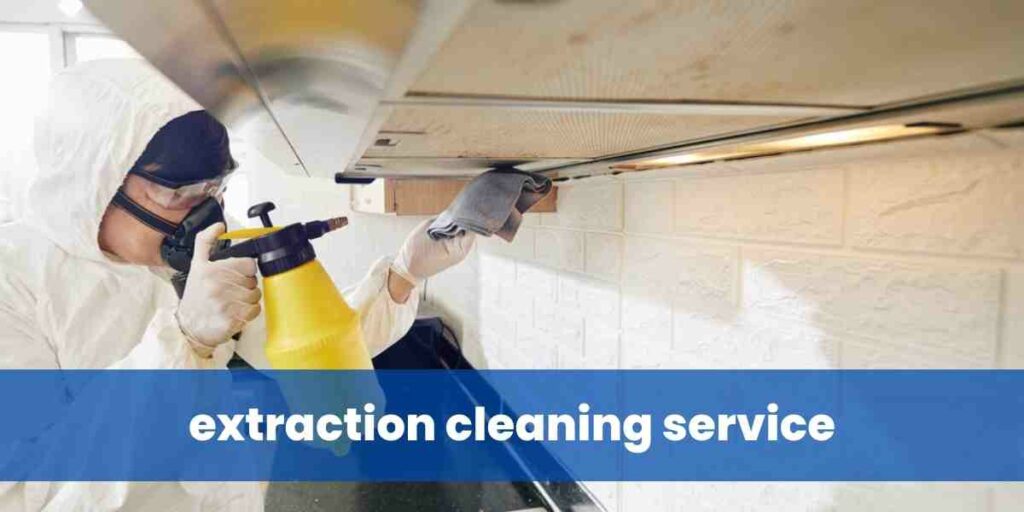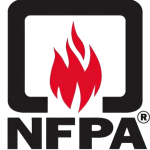 Our Fully Trained Service Technicians Follow The NFPA 96 (National Fire Protection Association) Standards for Hood & Kitchen Exhaust Cleaning.
Get Your Free Hood Cleaning Estimate Now!
We Have The World's Most Awesome Clients










North York Restaurant Cleaning Services
Achieving and maintaining a clean kitchen environment is key to the success of your business. Not only is it crucial for safety reasons, but customers expect it too.
North York Hood Cleaning provides complete restaurant cleaning services, including deep cleaning, grout scrubbing, sanitizing, degreasing, and more. Call our representatives today to learn more about our maintenance package.
NFPA 96 for
North York
Restaurants & Facilities
NFPA 96 is the standard for adequate ventilation of commercial cooking operations, and it's imperative that restaurant proprietors adhere to these requirements to protect their businesses from fire. In other words, compliance with NFPA 96 will drastically reduce the risk of a disastrous blaze occurring on your premises.
North York
Rooftop Grease Containment
Rooftop grease containment is integral to safe and efficient kitchen hood operation. It keeps your rooftop surfaces clean, safe, and free of debris and grease that can damage the integrity of your system. North York Hood Cleaning offers rooftop grease containment services to protect your building from fires and other hazards. Cleaning North York rooftops is our specialty. Let us design, install and maintain a containment system for you ASAP!
North York Exhaust Fan Hinges Installation
An exhaust fan hinge's purpose is to make it easier, more convenient, and safer to access the components in your exhaust fan. Since it needs to be cleaned regularly, getting the right type of hinge installed is important. Let North York Hood Cleaning assist you with exhaust fan hinge installation. We will measure up, design, and install the best hinges for your system!
North York
Pressure Washing Services
Pressure washing is an excellent way to keep your commercial kitchen in North York clean and safe. We provide high-pressure cleaning services that remove grease, dirt, debris, and grimy buildup from your kitchen's surfaces. We handle exterior and interior cleaning and sanitizing with attention to detail.
North York Restaurant Equipment Cleaning
Regular cleaning of restaurant equipment is necessary for its efficiency and minimizes the chances of malfunctioning. North York Hood Cleaning can take on this task for you. We will clean, degrease and sanitize all kitchen items, i.e., fryers, grills, ovens, work surfaces and more!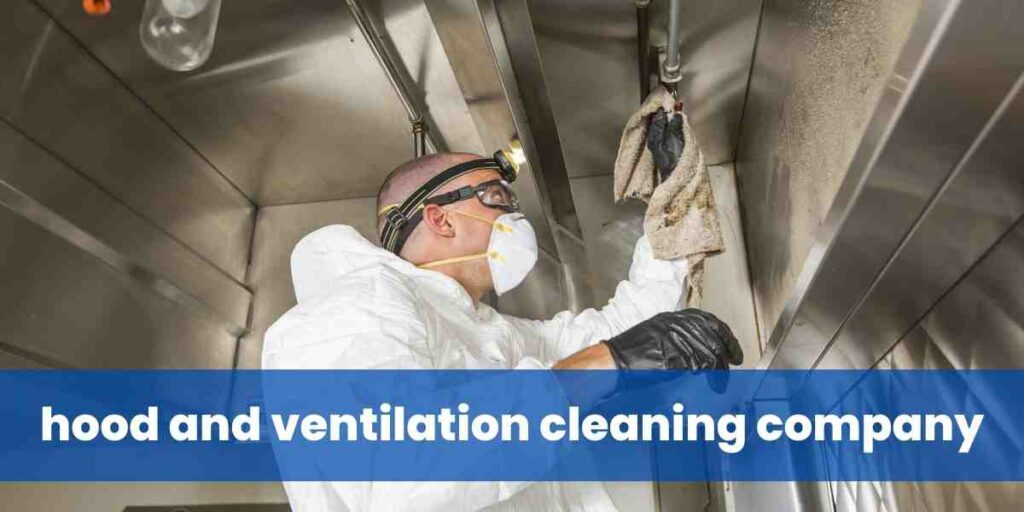 North York Food Truck Hood Cleaning
Food truck hoods ought to be regularly cleaned and maintained for safety reasons but also so you can pass health inspections. North York Hood Cleaning takes care of your food truck's hood cleaning requirements with specialized strategies for limited spaces.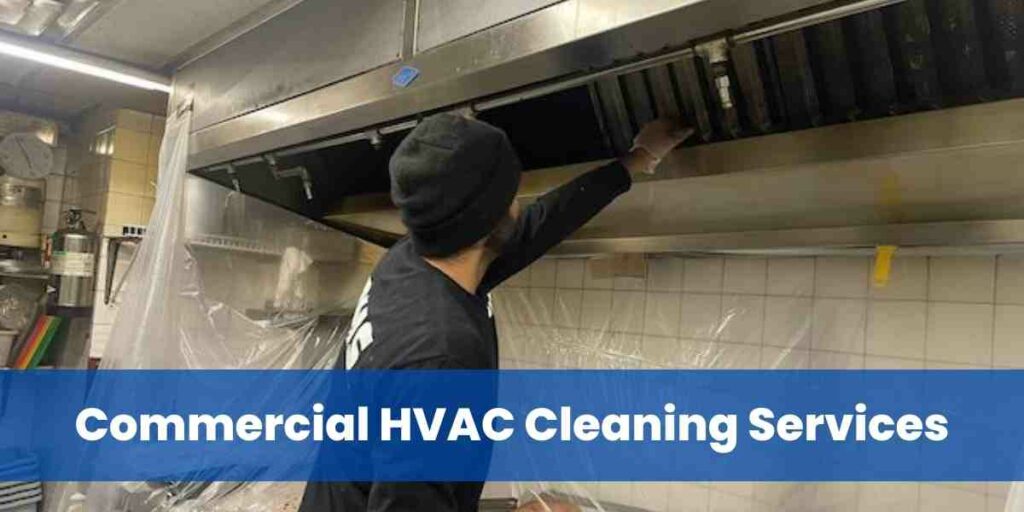 Commercial HVAC Cleaning Services
Our comprehensive HVAC cleaning services will guarantee that your commercial building in North York has breathable air. We're well-equipped with the most modern tools and materials to deliver reliable results that ensure safe, pollutant-free indoor air quality! Put your trust in us for a job done right every single time.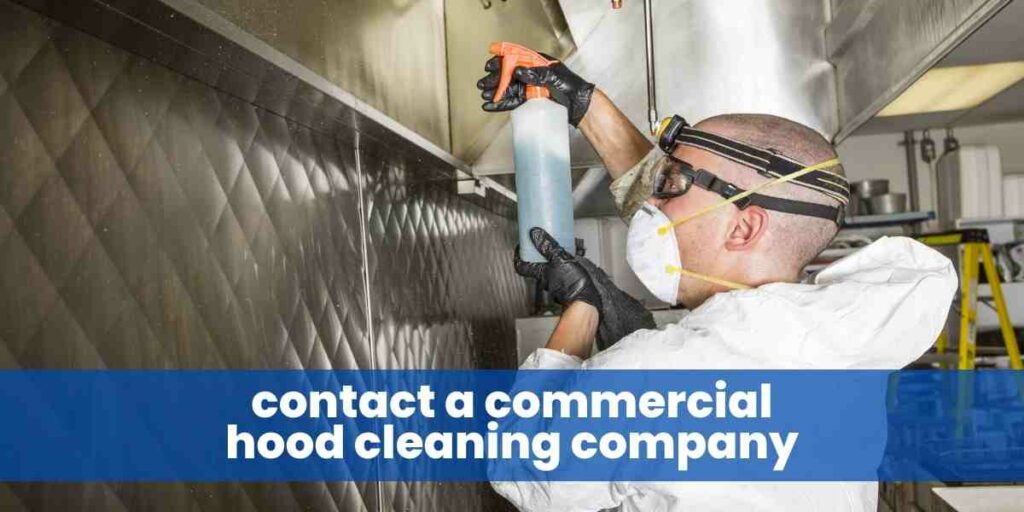 Service Areas Neighborhoods
When you need reliable hood cleaning services in North York, there is no better choice than North York Hood Cleaning. We put in the effort to learn your needs and recommend the most suitable solutions. Call us for a free estimate!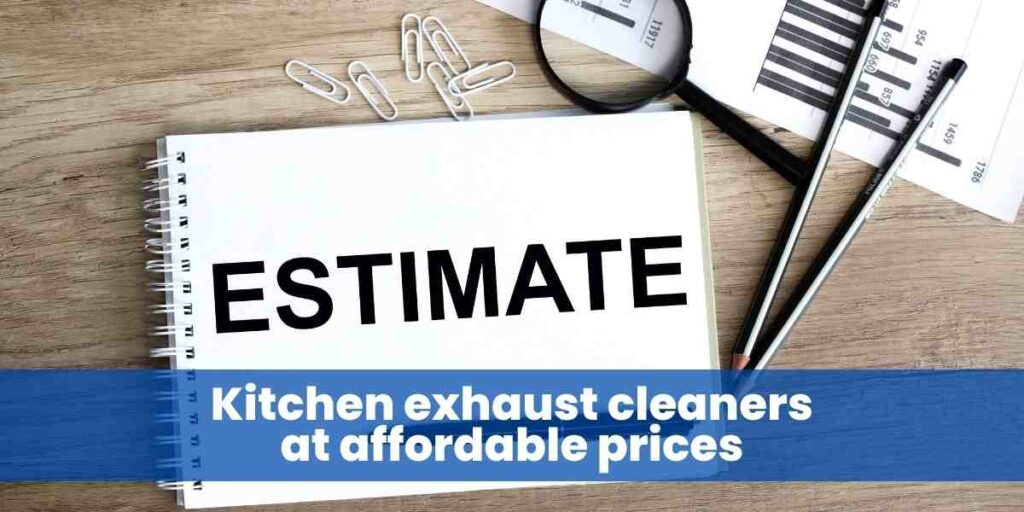 Kitchen exhaust cleaners at affordable prices
On top of our reliable and premium service package is a promise of affordability. We always make sure that our prices are competitive and within industry standards. Get in touch now for a free quote, and let us handle your kitchen exhaust cleaning requirements!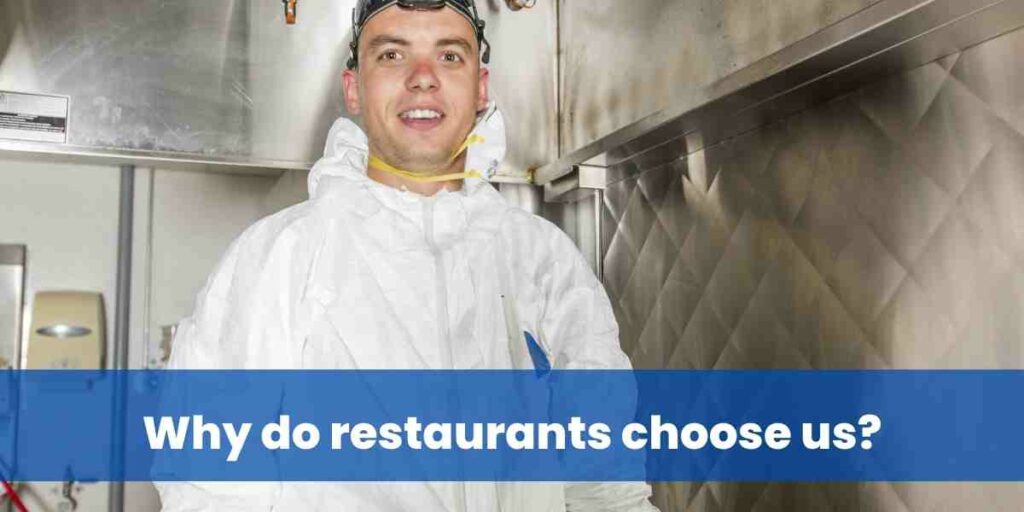 Why do restaurants choose us?
Trust the experts for all your hood cleaning requirements in North York. We offer competitive rates, unparalleled customer service and years of experience to guarantee that we provide you with quality services that exceed expectations. Make us your go-to choice for kitchen cleaning.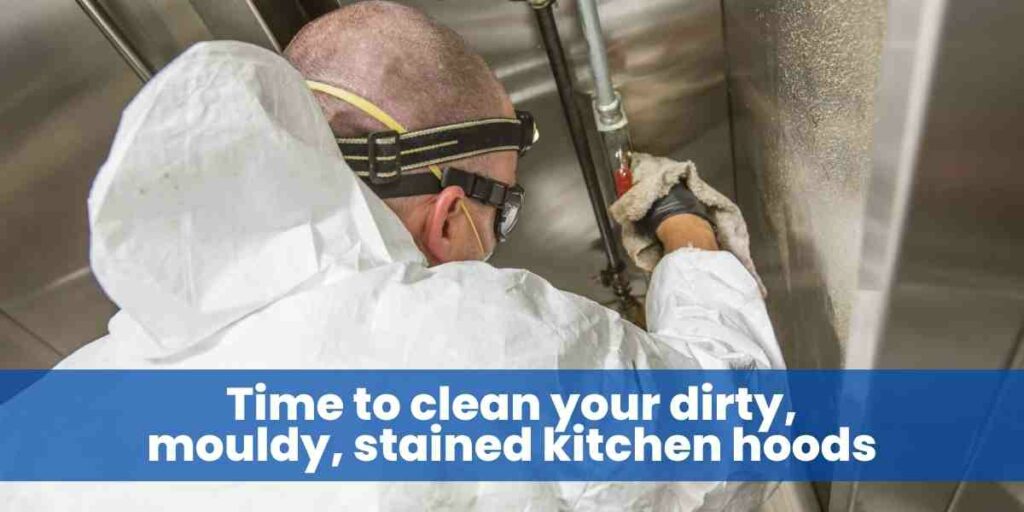 Time to clean your dirty, mouldy, stained kitchen hoods
Is it time to clean your kitchen hoods? Time for professional help? North York Hood Cleaning is here! Our team of certified hood cleaners will assess and install a cleaning system that's just right for you. We have years of experience in kitchen exhaust cleaning and will get the job done in the quickest turnaround time possible.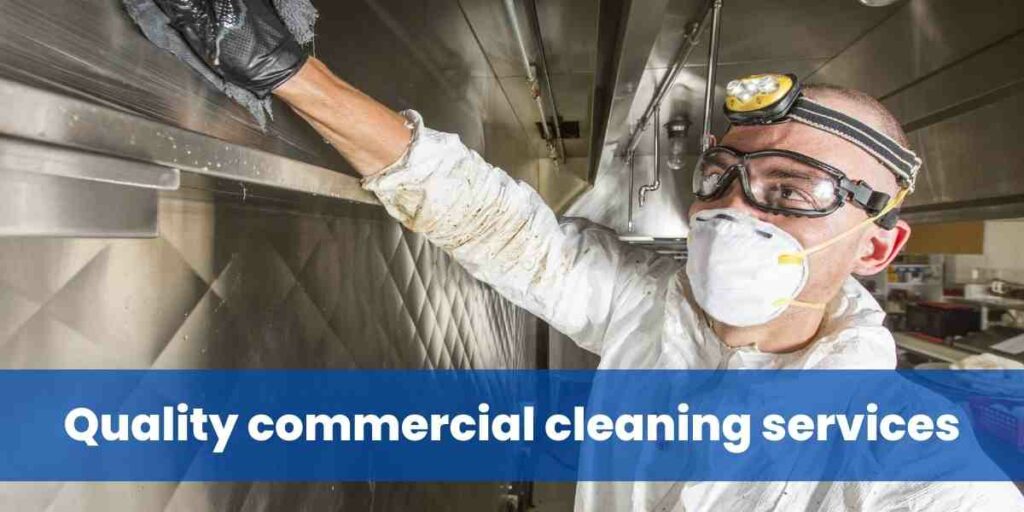 Quality commercial cleaning services
We're proud to offer professional commercial cleaning services to North York businesses. We do everything from exhaust fan hinge installation and pressure washing to restaurant equipment cleaning and food truck hood cleaning. And, of course, we can also install a quality containment system for your commercial kitchen.
For the first phase, caustic chemicals and hot water are used to dissolve the grease, then the system is scraped clean, and finally, the system is pressure-washed to remove any leftover debris and collect the dissolved grease and water.
When it comes to keeping commercial kitchen exhaust systems in good working order, the National Fire Protection Association has detailed guidelines (NFPA). The frequency with which the hood plenum has to be scrubbed depends on the fat content of the meal being cooked and the volume of grease-laden vapours being drawn into the kitchen.
While a church that only has occasional services may only need maintenance ten times a year, a church that holds a weekly Friday night fish fry may require more frequent attention. Standard cleaning schedules include once every month, every other month, every quarter, every six months, and once every year.
Caustic chemicals might be employed to get rid of the grease. When that's done, you may rinse the mess away with some hot water. The most typical methods of administering chemicals are by using a garden sprayer, chemical foamer, or pressure washer with downstream injection.
After the chemicals have been sprayed and given time to work, the grease is washed away with hot water. If the grease buildup is too extensive for a chemical application and a rinse, scrapers may be used to remove the surplus accumulation from the contaminated surfaces before the application of chemicals.
Hot Water Pressure-Washing
There are already available machines that can both boil water and apply it at pressures of up to 2,000 psi (14,000 kPa). Tarps made of heavy-duty material are tied onto the hoods, and the tarps are angled into plastic garbage cans to catch the rain. When a can is full, it is removed from service and replaced with an empty one. It's important to properly dispose of the grease instead of simply dumping it down the drain to prevent local drains from becoming blocked. Inadequate horizontal duct cleaning may lead to problems like excessive grease buildup in inaccessible ducting. With the use of steam cleaners, grease may be pushed further into the ductwork, where it can build to hazardous levels between the hood and the fan on the roof. Businesses that use hot water procedures should first apply a caustic chemical degreaser to break down the grease, then flood the system with hot water and the degreaser to remove the accumulation from unreachable locations.
Hoods are often polished by cleaning staff to facilitate routine upkeep. Each cleaned kitchen exhaust system will have a certification sticker affixed to the hood, proving to the authority having jurisdiction, insurance adjusters, and health inspectors that the system is in full compliance with all county, state, and municipal fire codes. A mix of vinegar and warm water may be used to remove the white residue left behind after cleaning industrial kitchen grease.
The National Fire Protection Association recommends that oil and other contaminants be removed from a kitchen's exhaust system during a cleaning in accordance with Standard 96. Regular maintenance of the kitchen exhaust system is an important fire safety measure for commercial kitchens. Professional cleaners that focus on kitchen exhaust systems use high-pressure water or chemicals to get rid of grease and other contaminants. The National Fire Protection Association (NFPA) 96, the Standard for Ventilation Control and Fire Protection in Commercial Kitchens, requires many towns to have clean kitchen exhaust systems. Only individuals who have had the proper training and certification should clean kitchen exhaust hoods.
Groups have formed to educate persons who maintain kitchen exhaust systems in the standards set out by NFPA 96 and the best methods for doing so. To provide only a few instances:
Power Washers of North America represents hood and duct cleaners in the Americas, while the International Kitchen Exhaust Cleaners Association represents its counterparts internationally.
What People Are Saying
See what our customers are saying about us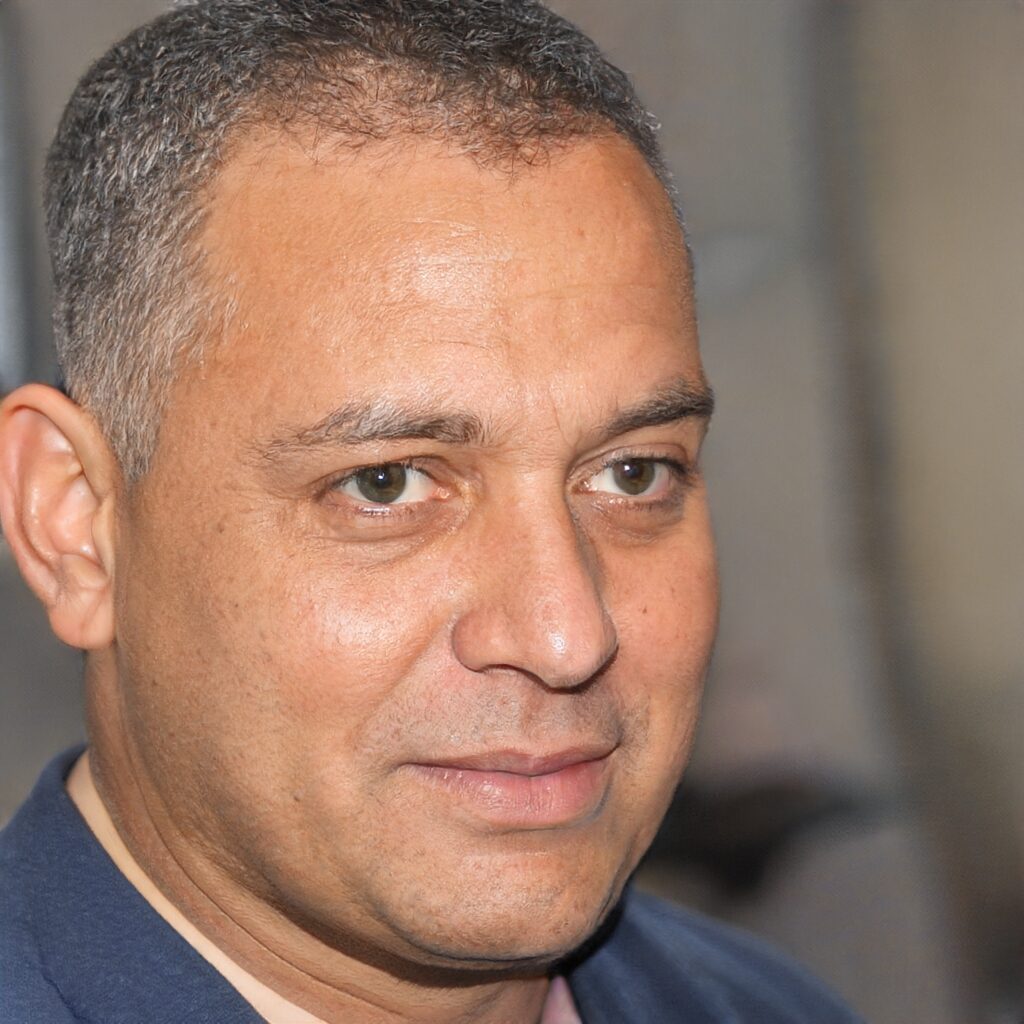 Fast, friendly and completed on time.
This company was really good to deal with. Gave us a written estimate, completed work in 4 hours and attention to details was amazing.
North York Hood Cleaning Areas Served
North York Hood Cleaning | North York, Ontario | M1R 1R1 | Telephone (647) 797-9137